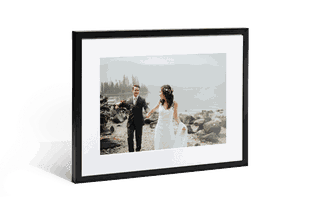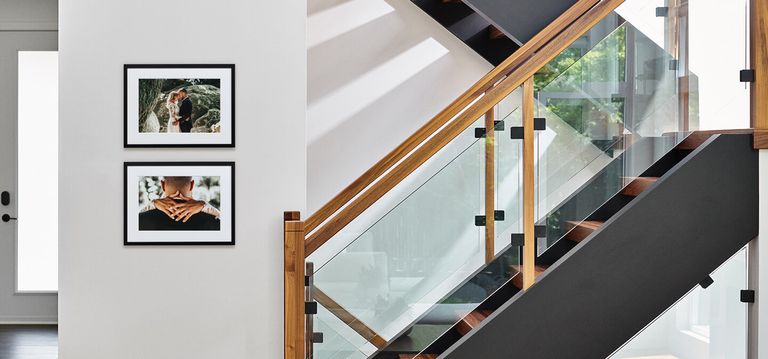 Brilliant gallery framed prints.
Transform your most precious memories with a touch of contemporary elegance. Our premium gallery framed photo prints will look at home on any wall.
How it works
Upload and customize
Just upload your image to get started. Almost every image size will work! Choose from one of our suggested sizes, mat or frame options, and make a framed print that's uniquely your own.
Review your print
Once our designers have finished creating your print preview, we'll email you a free digital print proof to approve. We're here to work with you to make sure that your order is perfect before we send it to print!
Shipped to you with care
We'll take care of the rest. Your framed photo print will be crafted by hand and delivered to you in just a few days.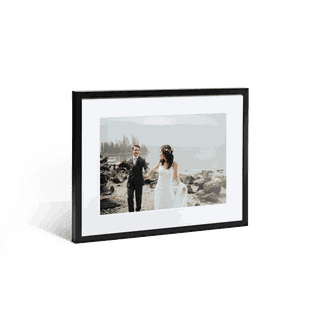 Classic style. Exceptional quality.
We are devoted to preserving your memories with exceptional care and the promise of great quality. For every framed print we use a 255gsm vibrant luster fine art paper and beautiful archival ink, lovingly placed in a premium frame with an ultra-thick mat available. With our professional printing and your beautifully captured moments, we can turn your photos into museum-quality framed prints that you will cherish, always.
Start creating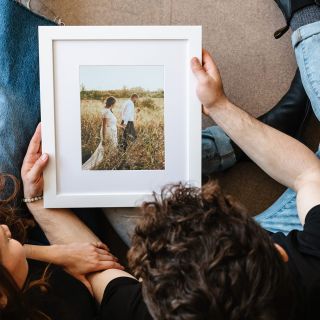 Creating custom framed prints is a snap.
Creating your framed photo print is as simple as uploading your photo and selecting a size. You can customize your framed prints with or without a mat and choose from a selection of frame options to make them uniquely your own. We offer you a free digital proof that allows you to make sure everything is exactly how you envisioned before we send it to print. Our professional printing team takes care of the rest, your order will be shipped to you with the same care that we take in putting it together.
Get started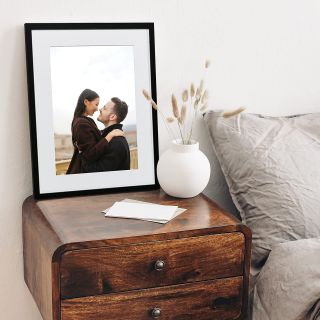 Framed to fit your space perfectly.
We offer a range of popular sizes in a square, portrait, or landscape orientation but if you wish, you can choose a custom size too. We want your frame to fit your space. Our frame options are designed to allow you the freedom to find the best fit for your personal style. Our dark black and crisp white frames are a beautiful choice for a modern and elegant home while our espresso wood frame is perfectly suited for a classic traditional look.
Create your custom print
Specifications
| | |
| --- | --- |
| Paper | 255gsm vibrant luster fine art paper. |
| Frames | Handmade with 3 cm wood frame, finished with a vinyl coating black, white or espresso and a crystal clear, low-glare plexiglass insert. |
| Mats | Choose from 5 cm archival bright white mat or no mat |
| Sizes | Choose from a selection of our most popular standard sizes or custom size prints. |
Our best-selling sizes
Our most popular framed prints are classics for a reason.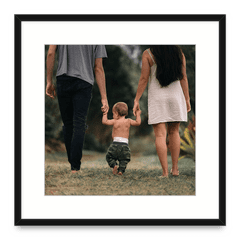 Square
Square
Portrait
Portrait
Landscape
Landscape
41 cm x 41 cm
51 cm x 51 cm
76 cm x 76 cm
Custom Size framed print
We also offer many custom and large format sizes.
Create your print
Frame options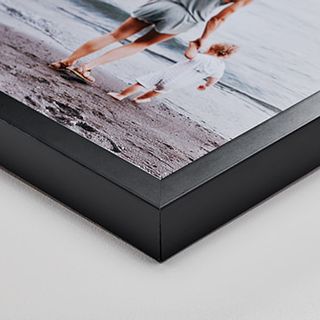 Black wood frame, 2 cm deep.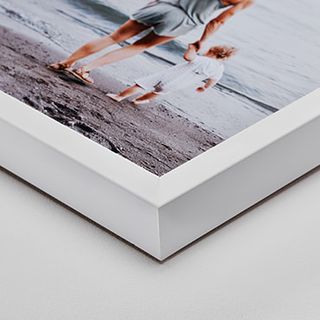 White wood frame, 2 cm deep.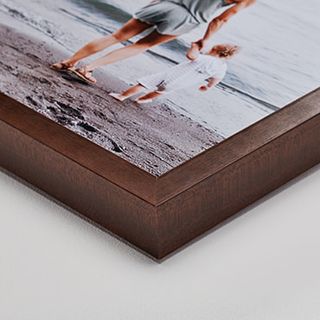 Espresso wood frame, 2 cm deep.
Mat options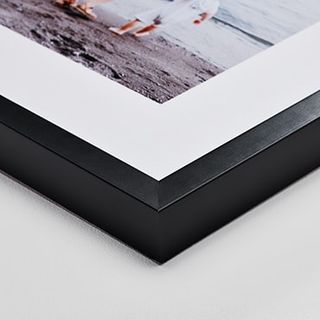 Black wood frame, 5 cm mat.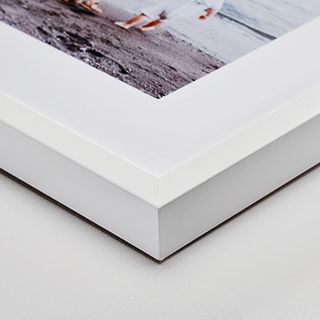 White wood frame, 5 cm mat.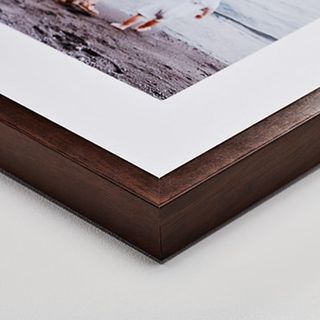 Espresso wood frame, 5 cm mat.
See what our customers are saying
"
10 days ago
"Canvaspop does absolutely beautiful work and the quality is out of this world! Customer service is outstanding and I will definitely recommend to friends and family. Thank you Canvaspop!❤️"
Jared N.
"
15 days ago
"Great"
Bartlett W.
"
16 days ago
"I contacted Canvaspop to make one picture from 2 different photos. The folks had to take an image of a person from one picture and superimpose it on a different picture file with a different background. The final picture was for a friend who had just lost her husband. The team I worked with at Canvaspop did an outstanding job! Highly recommend Canvaspop!"
Glenn A.
"
18 days ago
"I'm very happy with my new large print. My son, who was quadriplegic, took the photo without the use of his hands. He passed away recently, so this print will be the centerpiece of my office. Excellent service folks!"
JAY K.
"
18 days ago
"As a photographer I have ordered several canvas prints from Canvaspop, and they have all been beautiful. They take great care in packaging them for shipping so they arrive in excellent condition. This last order, I ordered prints framed and matted and was so impressed by the professional finish on them. They are finished with paper on the back as well as the wall bumpers that keep it balanced on the wall. Quite honestly, I am so impressed with Canvaspop that I don't order from anyone else!"
Lea G.
Frequently asked questions
What is a Free Digital Proof?
Every order goes through our internal quality control process before it's printed. One of our in-house designers will create a digital print preview for you to review. Once we have your approval, your order will be sent directly to print.

If we have not heard back from you after 48 hours, our in-house design team will approve your professionally-reviewed proof. We take these steps to ensure your order is sent to print in a timely fashion.

Our designers review every image to make sure they look perfect. If you selected a design service or we notice an issue with your image, we'll wait for your approval before sending anything to print
When I select a size am I selecting the frame or the image size?
When placing an order the dimensions you put in will always be for the image itself. The frame and/or mat will be in addition to the size you've selected.
How do I take the matting into account when measuring for my framed prints?
Our framed prints are crafted with a 1.25" wood frame and we offer a 2" mat border depth. The image you uploaded will be printed at the dimensions you selected in our builder. If you choose a mat there will be an additional 11 cm added to the total height and width of your print. Without a mat, there will be an additional 6 cm to the height and width of your selected size.
How much is a framed print?
The cost varies depending on the size, frame, and mat you choose but framed prints start at $79.00 USD for an 20 cm×25 cm without a mat.
What do the frames look like?
Our frames are made of solid pine and come in espresso brown, black, and white.
What is a framed print?
A framed print is your image printed using inkjet printers onto an archival lustre paper. We then insert it into a frame with low-glare plexiglass put on top of the image. You also have the option of a 6 cm mat to include around the image.
How do I clean a framed print?
A damp cloth should be all you need to clean the outside of a framed print! If you have any issues behind the glass please contact our customer service team at
support@canvaspop.com
. We advise against opening the frame due to how they're sealed.
Show more