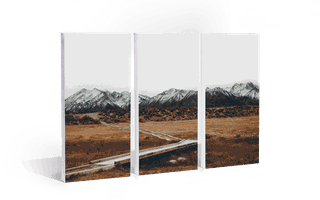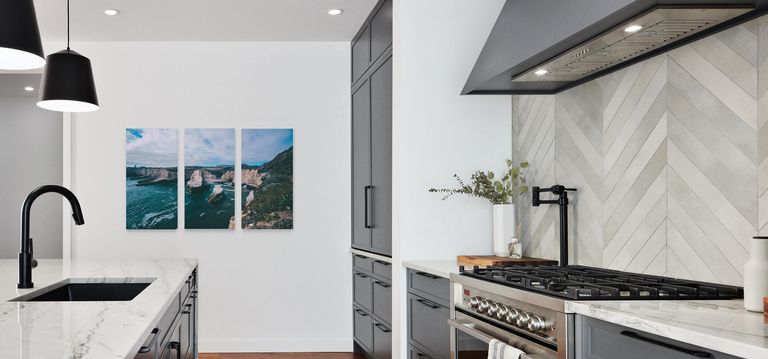 Make a statement with a triptych.
Create a dramatic art piece with a dynamic three-panel print.
How it works
Upload and customize
Just upload your image to get started. Almost every image size will work! Choose from one of our suggested sizes, edge or frame options (if you want), and make a print that's uniquely your own.
Review your print
Once our designers have finished creating your print preview, we'll email you a free digital print proof to approve. We're here to work with you to make sure that your order is perfect before we send it to print!
Shipped to you with care
We'll take care of the rest. Your triptych will be crafted by hand and delivered to you in just a few days.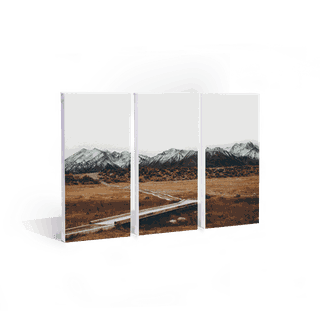 Make a powerful statement on any wall.
A stunning and dynamic way to display your best moments, our multi panel canvas prints are perfect for creating a strong focal point in any room.
Start creating
Specifications
| | |
| --- | --- |
| Canvas | Water and fade resistant, museum-quality archival canvas. |
| Frames | Choose from a 2 cm or 3 cm depth stretched canvas. |
Our best-selling sizes
Our most popular triptych prints are classics for a reason.

Square
Square
Portrait
Portrait
122 cm x 41 cm
152 cm x 51 cm
183 cm x 61 cm
Custom Size triptych print
We also offer many custom and large format sizes.
Create your print
Edge options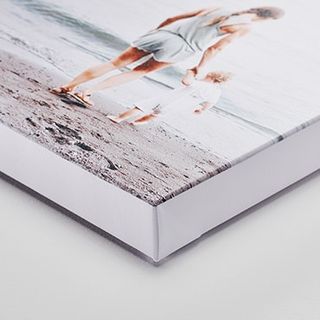 White border, 2 cm or 3 cm deep.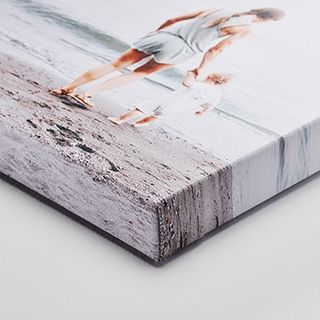 Photo border, 2 cm or 3 cm deep.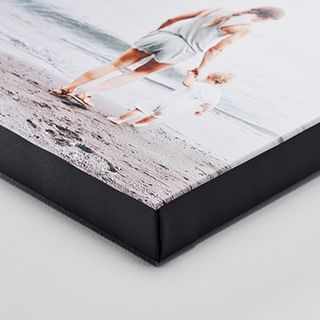 Black border, 2 cm or 3 cm deep.
See what our customers are saying
"
16 days ago
"Did a print of M42 / Orion Nebulae taken from the Edge HD 14 Telescope with a single shot color 62mp Camera. Print came out amazing and we did it as a Triptych. Fantastic print and image quality"
Thomas W.
"
26 days ago
"We are very happy with the product we received. Price was fair and it was shipped promptly and professionally. Would use them again!!"
Sandee F.
"
29 days ago
"arrived and packaged perfectly. Quality is top notch. Thanks!"
Tanner C.
"
1 month ago
"Great customer service"
David E.
"
1 month ago
"thank you canvaspop - they gave close attention to my order and kept me updated on each step, recommend this to anyone seeking quality prints at an agreeable price. product turned out beautiful."
Brandon L.
Frequently asked questions
What is a Free Digital Proof?
With every order, one of our in-house designers creates a digital print preview for you to review. Once we have your approval your order will be sent to print.
Do you offer custom triptychs if I want it split across more panels? What if I want one panel to be taller than the rest?
Yes absolutely! Just reach out to our customer service team at
support@canvaspop.com
and we can set up something custom for you!
How large can a triptych print go?
We can print each panel at 97 cm×183 cm for a total of 183 cm×290 cm if you have the image to support it.
What is a triptych print?
A triptych print is an image that continues across three individual canvas panels. These three pieces are to be hung with a gap between them to create a unique look. Normally these three panels would all be the same size making up one large print. However, if you're looking to create a triptych print with custom sizes or a multi-panel layout beyond three pieces please
reach out
to our customer support team.