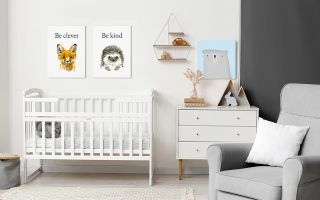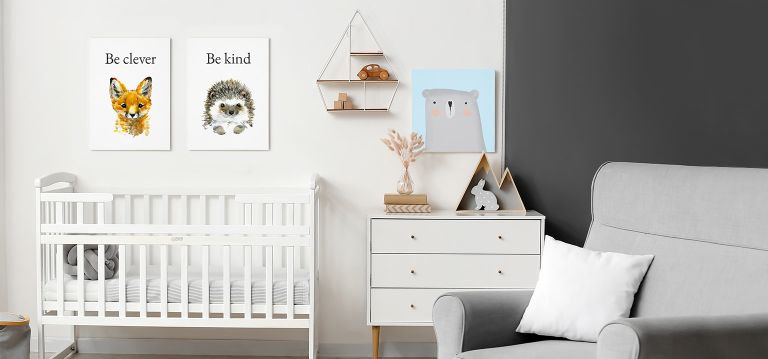 Kids art prints
Create the perfect space for you and your little one with custom word art and kids wall art.
How it works
Select and customize
Choose your template and add in your text or quote. Choose one of our suggested fonts and color palettes to make a print that matches your style.
Review your prints
Once our designers have finished creating your print preview, we'll email you a free digital print proof to approve. We're here to work with you to make sure that your order is perfect before we send it to print!
Shipped to you with care
We'll take care of the rest. Your canvas will be crafted by hand and delivered to you in just a few days.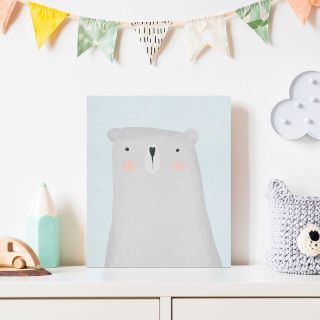 Creating art for your child's room
Your child's space should feel cozy, inspired and most of all fun. One of the best ways to add a personalized touch to your child's room is by creating wall art out of the things they love most! Whether it be printing a photo of their favorite car, animal, or sport or even a custom print that adorns their name, make sure to create a space that inspires creativity, happiness and feels like home.
Children's art for every age
Create a space that inspires creativity and happiness with art prints from our Kids Art Collection. Keep it playful with illustrations framed beautifully or printed on high-quality canvas.
Get in touch with us
Not sure what to print? Need some help choosing wall art for your kids room? We're here to help!
Frequently asked questions
What is a Free Digital Proof?
Every order goes through our internal quality control process before it's printed. One of our in-house designers will create a digital print preview for you to review. Once we have your approval, your order will be sent directly to print.

If we have not heard back from you after 48 hours, our in-house design team will approve your professionally-reviewed proof. We take these steps to ensure your order is sent to print in a timely fashion.

Our designers review every image to make sure they look perfect. If you selected a design service or we notice an issue with your image, we'll wait for your approval before sending anything to print
Do you have other custom color palettes?
Absolutely. Our design team can work with you to get the exact colors for your print.
Do you have more font options?
You bet! Let us know what you are looking for and we'll find a suitable font to help ensure your art is perfect.
Can I get my print in a different size?
Each template is configured for three standard sizes, but our design team can work with you to find the best size for your art.