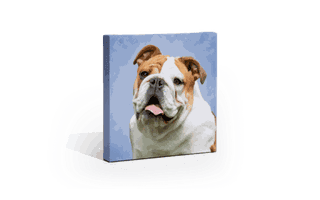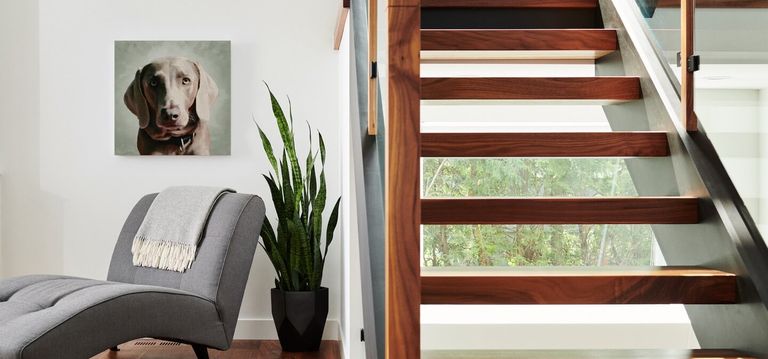 Personalized pet portraits.
Create a custom portrait that perfectly captures your pet and their personality.
How it works
Upload and customize
Just upload your image to get started. Almost every image size will work! Choose from one of our suggested sizes, style or color, and make a print that's uniquely your own.
Review your print
Once our designers have finished creating your print preview, we'll email you a free digital print proof to approve. We're here to work with you to make sure that your order is perfect before we send it to print!
Shipped to you with care
We'll take care of the rest. Your pet portrait will be crafted by hand and delivered to you in just a few days.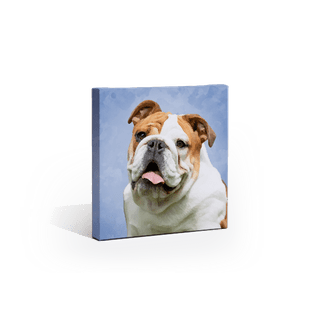 Create a work of art in just minutes.
No need to hire a pet portrait artist. Create unique and custom pet portraits at half the price of an oil painting! Simply upload your photo and we'll turn it into a piece of art.
Upload your photo
Specifications
| | |
| --- | --- |
| Canvas | Water and fade-resistant, museum-quality archival canvas. |
| Frames | Stretched over a 2 cm depth wood frame. |
| Edges | Custom color photo-wrapped border. |
| Sizes | Choose from our three standard square sizes 30 cm×30 cm, 41 cm×41 cm and 51 cm×51 cm. |
Our best-selling styles
Our three most popular pet portrait styles.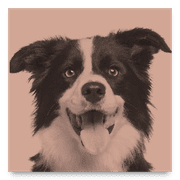 Modern
Modern
Oil
Oil
Charcoal
Charcoal
30 cm x 30 cm
41 cm x 41 cm
51 cm x 41 cm
Custom Size pet portrait
We also offer many custom and large format sizes.
Create your print
See what our customers are saying
"
4 days ago
"I am beyond ecstatic with the excellent product I received! I searched half a dozen sites before finding canvaspop and none of them could get me what I needed. I'm so thankful for the wonderful work and beautiful birthday present that I was able to give my boyfriend!"
Maria O.
"
4 days ago
"Absolutely impressive and the clarity was amazing, thank you. I will purchase again"
Armanda A.
"
5 days ago
"Picture was printed very clearly and they worked hard to get it to the position that I was needing. Excellent product and great purchasing experience!!"
Leon M.
"
5 days ago
"I love it! This was the first canvas I have ever purchased. It won't be the last and I will use Canvaspop and have also recommended you to family and friends!"
Rebecca S.
"
5 days ago
"The print was delivered better than I could have imagined. I asked for something to be color corrected, and it was done quickly and well done. I thought I had made an error with my print, but it exceeded my expectations. I would recommend this service."
Luis A.
Frequently asked questions
Every order goes through our internal quality control process before it's printed. One of our in-house designers will create a digital print preview for you to review. Once we have your approval, your order will be sent directly to print.

If we have not heard back from you after 48 hours, our in-house design team will approve your professionally-reviewed proof. We take these steps to ensure your order is sent to print in a timely fashion.

Our designers review every image to make sure they look perfect. If you selected a design service or we notice an issue with your image, we'll wait for your approval before sending anything to print
Reach out to our customer support team at support@canvaspop.com with the image you're trying to use! We're always happy to help.
Pet portrait photo guide Eye level and straight on
Getting down to the same level as your pet will make it easier to capture your pet up close and when they're looking straight at the camera. Holding a treat above the camera often does the trick!

Natural lighting is key
Natural light always results in the best photos, try taking your pet's photo in the morning, early evening, or in a well lit room.

Things to avoid
Uploading blurry or dim photos
Two or more pets in a photo
Taking the shot from overhead
Make sure no ears are cut out of the photo
Our Pet Portraits are for pets of all shapes and sizes. Seeing your beloved pet smiling is what any pet parent lives for. Whether they are dogs, cats, bunnies, horses, hedgehogs, lizards, you name it, you can cherish all the memories you've shared together with a pet portrait.
Our pet portraits come in 3 different styles: modern, oil painting, and charcoal. If you are looking for something a little more unique, contact us at 1-866-619-9574 or support@canvaspop.com
The cost varies depending on the size but our pet portraits start at $39.00 USD for a 30 cm×30 cm canvas print, gallery-wrapped on a 3 cm depth frame.